Dismiss Notice
Dismiss Notice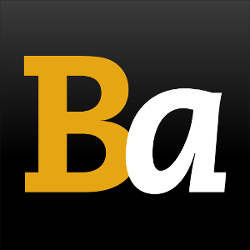 Join Our Email List →
And we'll send you the latest updates and offers from BeerAdvocate, because knowing is half the battle.
Dismiss Notice
Heavy Seas - Holy Sheet (Über Abbey Ale)
- Heavy Seas Beer
| | |
| --- | --- |
| Educational use only; do not reuse. | |
Reviews: 249 | Hads: 422
2.46
/5
rDev
-32.6%
look: 4 | smell: 3 | taste: 2 | feel: 3 | overall: 2
Appearance: Pours a hazy caramel color with a buoyant head that one would expect from a Belgian style; leaves plenty of lace
Smell: Spice cake and cherry cough syrup
Taste: Starts out with a medicinal, almost cherry cough syrup flavor that is fortunately not overly sweet; after the swallow, some mellowing prune flavors arrive to cut into the first impression but the overall effect is very strange
Mouthfeel: Medium body with heavy carbonation; plenty of warmth on the finish
Drinkability: Why they released this beer I will never know as it is a poor facsimile of a BSDA and a mediocre home brewer could have done better; just a mess from a brewer that makes some great beers
★
682 characters
2.44
/5
rDev
-33.2%
look: 4 | smell: 2.5 | taste: 2 | feel: 2 | overall: 3
A- A deep orange with some ruby hues. The carbonation is slow ot rise and the white head has decent retention.
S- Sugar, earth, raisins, and cinnamon. Light and somewhat metallic. Smells pretty similar to other Heavy Seas beers.
T- Same as the aroma with a strong alcohol edge.
M- Metallic, thin, and harsh. The alcohol is very apparent.
D- Boozy and not all that appealing. The sweetness helps a bit. Not good, but stuff like this has come to be expected from this brewery.
★
478 characters
2.43
/5
rDev
-33.4%
look: 3.5 | smell: 3 | taste: 2 | feel: 3 | overall: 2
Attractive enough on the pour, with a clear, dark cherrywood color and a small amount of quickly-fleeting head. The smell is in-your-face strong and sweet but nonetheless nuanced a bit by dark fruit, brown sugar, and alcohol. In the taste, though, the strong vs. nuanced battle is tipped decidedly toward the strong. Very sweet and alcoholic in the way that cough syrup is. I think there was some spice trying to work its way in, but I couldn't drink more than a couple swallows of this. I like hefty Belgian ales, but this one doesn't work for me. Mouthfeel is full and chewy, but I don't want this taste to linger. Rare is the time I pour any beer down the drain, but I quickly fled this one in favor of a better example of the style.
★
736 characters

2.38
/5
rDev
-34.8%
look: 3.5 | smell: 3 | taste: 2 | feel: 2.5 | overall: 2
This beer is basically missing all the yeasty goodness. No clove, date, banana, anything like that. Smells like a cherry cough syrup and doesn't taste much better. There's a cheap, alcoholic aftertaste with a hint of chalk, the main flavor best described as medicinal. Call it extreme beer gone bad. Avoid.
★
306 characters

2.31
/5
rDev
-36.7%
look: 4.5 | smell: 3.5 | taste: 2 | feel: 2 | overall: 1
Sampled on 3-25-09
Pours cloudy red/brown color, with a filmy white head that leaves behind pretty good lacing. A few bubbles constantly rise to the top.
Smell is very fruity, but with a subtle hop balance. No real Belgian in the aroma.
Taste is very light, with boozy kick. Not bad, just nothing there, except alcohol, which soon becomes obtrusive.
Mouthfeel is very thin, nothing like the style.
Drinkability is terrible, it's like washing down a shot of vodka with a Killian's.
Overall, avoid.
★
502 characters
2.3
/5
rDev
-37%
look: 3 | smell: 3 | taste: 2 | feel: 2 | overall: 2
Poured into a pint glass
A- Poured a dark amber color with minimal head and lacing
S- Smelled very sweet with fruit and maybe figs, this was a bad sign for me
T- Very sweet to me, I just wasn't into it, it had sweetness with a nasty aftertaste
M- Mouthfeel was okay but the beer simply confused my palate
D- I could barely stomach one of these let alone a couple
★
367 characters
2.23
/5
rDev
-38.9%
look: 2.5 | smell: 2 | taste: 2 | feel: 3 | overall: 2.5
Pours a transparent deep plum color into my Piraat balloon glass. Zero head despite the high-altitude pour directly down the center. Aroma is very clean and lacks any Belgian yeast character whatsoever. Dark toasty malt; very biscuity with just a little fruit. Smells quite similar to a doppelbock.
This is a Belgian style? A thin malty sweetness that turns tart and quickly fades away. Alcohol is very forward and feels like more than 9%. Not a hint of Belgian-style phenols anywhere on the palate either. Mouthfeel is thin and boring with medium-high carbonation.
Holy Sheet is a very disappointing offering from Clipper City, a solid brewery that I feel has some excellent beers in the form of Loose Cannon and The Great Pumpkin. I finished the bottle, but I won't be having this again.
★
791 characters

2.16
/5
rDev
-40.8%
look: 3 | smell: 2 | taste: 2 | feel: 3 | overall: 2
I poured this terrible brew into my tumbler at 50 degrees. The beer was a decently nice mahogany color that looked pretty good. But then the smell hit me and that was like soured beer smells the day after it has been in the trash can. The taste was equally sour with a sweetness I just could not stomach. Alcohol taste was way overpowering and too much also. Not buy again.
★
373 characters
2.03
/5
rDev
-44.4%
look: 3.5 | smell: 3 | taste: 1.5 | feel: 2 | overall: 1.5
S: Heavy dark fruits, figs mostly, some rich caramel, spicy alcohol.
L: Cloudy reddish brown, light tan head that dissipates.
T: Dark fruits with some citrus followed by a medium high bitter, slightly lemony component. Mild rich breadiness melds. Quite acrid in the finish, drying slightly with some spiciness. An off compound i can't nail down, almost bleach like.
M: Hot, alcoholic, medium bodied, medium carbonation.
A really terrible beer, aroma was good. But there is a an acrid, bitter component that is very unappealing. Couldn't finish this one and ended up drain pouring it.
★
587 characters
Heavy Seas - Holy Sheet (Über Abbey Ale) from Heavy Seas Beer
83
out of
100
based on
249
ratings.