Dismiss Notice
Dismiss Notice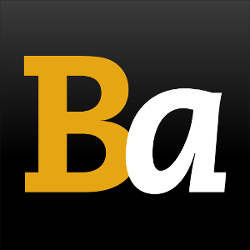 Join Our Email List →
And we'll send you the latest updates and offers from BeerAdvocate, because knowing is half the battle.
Dismiss Notice
Rackhouse Ale
- Great Lakes Brewing Co.
Reviews: 37 | Hads: 64
4.22
/5
rDev
+3.2%
look: 3.5 | smell: 4 | taste: 4.5 | feel: 4.5 | overall: 4
Had this at the GLBC last night as it is another of their on-tap "pub exclusives." Served in a snifter. This beer is a a deep mahogany color. Very little head and lace from the get go on mine and my buddy's. Strong malty and fruity aromas are present as well as the oaked bourbon as the beer is aged in oak bourbon barrels. Sweet malty flavors and dark fruit such as cherry and perhaps plum are also present along with some caramel. The taste is rounded out the the bite that can only be present when a beer has been aged in oak bourbon barrels. I love it! Has a crisp, full bodied mouthfeel with moderate to heavy carbonation. Much more drinkable that I would have anticipated given the high ABV. Another winner from Great lakes. I hope to drink this again before it is gone until next year.
Eric
★
798 characters

4.1
/5
rDev
+0.2%
look: 4 | smell: 4 | taste: 4.5 | feel: 4 | overall: 3.5
Had this on tap at the brewery. Pours a deep mahogany color with a creamy off-white head that shows solid retention and ample lacing.
The smell offers plenty of malt, fruit, and a strong bourbon note. The taste follows, along with caramel, toffee, and a bit of dried cherry--the bourbon characteristics are present to an amazing degree. I like bourbon, and I also really liked this beer.
The mouth is full and complex, sweet yet well carbonated and robust. The hight alcohol does limit the drinkablity a bit, but it's time well spent with this ale.
★
554 characters
3.75
/5
rDev
-8.3%
look: 4 | smell: 4 | taste: 4 | feel: 3.5 | overall: 3
Had this beer at Greak Lakes brewpub. Pouts a dark color with a reddish tint with a decent head and some lacing (on-tap into a snifter). This is a very strong beer. Period. The smell is strong. Very alcohol...reminds me of barleywine a little bit (which I think someone else noted, and I agree with). Aged in bourbon barrels, which is very evident. Has a very strong taste it...Once again very alcoholic, with a bourbon flavor to it. Felt kind of rough in the mouth..not an easy beer to drink...Overall a very tasty beer, but a little much, even for me.
★
553 characters
4.05
/5
rDev
-1%
look: 4.5 | smell: 4.5 | taste: 4 | feel: 4 | overall: 3.5
This is a wierd one for me. After having the Bourbon Barrel Aged Blackout Stout I couldn't wait to get up to the brewery and try a bourbon aged ale. I wasn't sure what to really expect. Poured in a snifter this brew has an amazing appearance. A dark ruby beer, with a practically no head. The appearance of this brew is intimidating and mysterious all at the same time. The taste... Yup, there is the ale taste-it's present. But wow, taste that bourbon. So smooth and sweet. Get comfortable because this one is going to take a while to finish. Overall, to the weekend "lets get hammered warrior" this brew is going to taste like a watered down bourbon. To the more refined tastes, this is a brew that will be enjoyed and respected- yet the bourbon seems to overpower. Great brew, but I'd rather GLB used the bourbon barrels for the blackout stout.
★
847 characters

4.02
/5
rDev
-1.7%
look: 4 | smell: 4.5 | taste: 4 | feel: 4 | overall: 3.5
Lovey shade of amber/mohagony. Off white head is rich and creamy with very good retention and some sticky lace left behind.
Rich sweet caramel malt, rediculous amounts of sweet toffee, toasted oak, coconut, brown sugar, candied fruits and dried fruits, fig especially. Also a hint of butterscotch on the ending.
Lush, sweet, palate coating mouthfeel. Very sweet and malty. Toasted oak, with a vanilla, toasted coconut edge. Bourbon is nicely integrated. Brown sugar, fig, other dried fruit round out the flavors. Many nutty flavors in here as well especially chestnut and even some hazlenut. The overall RS level of this does hurt the drinkability however. A sipper for sure.
★
681 characters
4.76
/5
rDev
+16.4%
look: 3.5 | smell: 5 | taste: 5 | feel: 4.5 | overall: 4.5
Cask conditioned and on tap at the GABF.
The beer had a nice medium amber color with a small off-white head.
The beer was billed by Great Lakes as an American strong ale aged in bourbon barrels.
This beer had and outstanding and truly unique aroma. It was like a fresh whiff of sweet bourbon with notes of maple, vanilla, and malt in the background. No hops on the nose.
The flavor of the beer followed suit of the aroma. A rich caramel maltiness was mingled with a predominant bourbon flavor. The beer transitioned between flavors of malt, vanilla, maple, and bourbon with aplomb. The were a very slight amount of hops to prevent things from getting too sweet although the beer seemed perfectly attenuated. The beer was advertised as 9.5% abv with a scant 12 IBUs.
The carbonation was fine and tight. The mouthfeel was delicately creamy, which further added to the tremendous balance of complimentary flavors.
This beer was truly unique and outstanding. I'd never had a bourbon barrel aged beer until this and I'll never forget it. As an avid fan of bourbon brands like A.H. Hirsch and Van Winkle, this beer had some of the finest and purest bourbon accents.
★
1,177 characters

3.82
/5
rDev
-6.6%
look: 4 | smell: 4.5 | taste: 4 | feel: 4 | overall: 2.5
Had this on-tap at Great Lakes on 10/23/05. This was served only from the pub, so I was told. Presented to me in a chalice glass, very dark color brown, almost a red shade of black. Thin wispy head on top, almost non-existent.
The aroma was strong old ale, or alcohol-laden barleywine. Very powerful and a little bit scary. The flavor was very full, very rich, and burned my throat. It was hard to believe it was beer. I would have guessed brandy or something of that sort. The after-taste was chocolate, but I douldn't detect any burnt malt flavors.
I had to rate kind of low on drinkability, because it's hard to finish one chalice. The flavor was great and all, but my lord it was too strong in alcohol burn.
Try it if you see it. But be careful.
★
758 characters
Rackhouse Ale from Great Lakes Brewing Co.
90
out of
100
based on
37
ratings.