Dismiss Notice
Dismiss Notice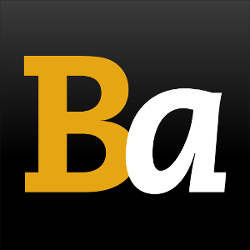 Join Our Email List →
And we'll send you the latest updates and offers from BeerAdvocate, because knowing is half the battle.
Dismiss Notice
SŠarisš 11% Tmavý
- Pivovar Saris
| | |
| --- | --- |
| Educational use only; do not reuse. | |
Reviews: 9 | Hads: 14
Reviews by WoodBrew:
3.49
/5
rDev
-7.2%
look: 4.5 | smell: 3 | taste: 3.5 | feel: 4 | overall: 3.5
Trying the Saris Dark whilst sitting on the banks of the Dunaj river in Bratislava. The beer was a deep dark amber with foamy white head that laced all the way down the glass. The smell was slightly malty...nothing crazy. The taste was a burst of sweet malt....not much else. The mouthfeel was good, lighter in body and good carbonation. Overall it was too sweet for me, but good for this beer style. Worth a try for all you schawtzbier fans.
★
442 characters
More User Reviews:

3.43
/5
rDev
-8.8%
look: 3.5 | smell: 3 | taste: 3.5 | feel: 3 | overall: 4
Has this on tap at "1. Slovak Pub" in Bratislava.
Appearance is dark cola like most beers in this style. Came with 3 inches of amber head that fell fast with heavy clumpy lacing. Aroma of cola and notes of coffee and licorice however faint. This style is not known for its in your face complex flavors. Faint notes of coffee, cola and licorice. Has a light body for a dark lager. The carbonation sits at the back of your throat makes you want to belch if you drink it too fast. Leaves your mouth and teeth feeling coated/sticky. Very refreshing and sessionable. Like a good Slovak beer its inexpensive and thirst quenching.
★
626 characters
3.99
/5
rDev
+6.1%
look: 3 | smell: 4 | taste: 4.5 | feel: 2.5 | overall: 4
I had a bottle of this back in the US the summer before my trip to Slovakia and was very impressed. On arriving in Bratislava this summer I made it a priority to get a pint of this stuff on tap. I cannot compare it to many other dark Euro Lagers, but it was still a very good beer. It had a nice amount of head with a very distinctive, sweet smell that was not too overpowering. The taste was not to complex, but rather smooth with (what seemed to be) a hint of toffee. The drinkability was great, but I would probably only limit myself to one pint.
As I have said, I have not tried many beers similar to Tmavy Saris, so I don't have much to compare it against. However, its currently one of my favorite beers! It's also damn cheap. A bottle at the local super market in Zilina only cost 70 cents!
★
799 characters

3.88
/5
rDev
+3.2%
look: 4 | smell: 3.5 | taste: 4 | feel: 4 | overall: 4
Had this beer in its homeland Slovakia. The beer pours a beautiful, very dark brown color with a great brown fluffy head, which disappeared very fast into a thin lacing.
Smell: Most beers of this type of brew have a very weak smell. This one is a bit different. Of all the beers of this type I had until now, this one had by far the best and strongest smell. Roasted malts, caramel, strong coffee and yeast.
Taste: Not too complex, as most beers from this brewing style. Sweet with hints of chocolate and the dark roasted coffee malts were most present. The aftertaste is very pleasant bitter-sour and dry.
Mouthfeel: Very creamy and so smooth, rolls over the tongue. Medium-low carbonation.
Overall: the best beer of this type I had until now. This brown beer has it all for its style: good looks, nice smell, fine taste and a fantastic mouthfeel. However, studying the Slovak language on the bottle with my girlfriend (native speaker) revealed that artificial sweeteners are added to this beer... WHY WHY WHY, beer should be a fully natural product, what an enormous disappointment. Only because of this reason, I will never have one again. But if you don't mind added artificial sweeteners in your beer, a must try for the style!!
★
1,239 characters

4.05
/5
rDev
+7.7%
look: 4 | smell: 4 | taste: 4 | feel: 4 | overall: 4.25
3.57
/5
rDev
-5.1%
look: 3 | smell: 3.5 | taste: 3.5 | feel: 3.5 | overall: 4
From what I could taste so far, Saris from Eastern Slovakia is a brewer dedicated to address a popular taste, so don't expect anything extraordinary ... on the other hand you can't really go completely wrong with their brews ... this one is middle-of-the-road dark lager (in the Slovakian style), relatively dry, with nice malts and only hints of roasted notes .... good drinkabillity
★
384 characters

4.06
/5
rDev
+8%
look: 4.5 | smell: 3.5 | taste: 4 | feel: 3.5 | overall: 5
This was my first (to my recollection) dark Slovak beer. Served with a fluffy, foamy, frothy, thick tan head that lasted and some lace. Color is a clear, dark garnet. Aroma is mild, roasty, dark malt, a little coffee, cocoa, & fruit. Flavor was the same with not too much sweetness. Reminds me a little of a black lager. Body is a tad light and has good carbonation. Finish is like flavor with short to medium length. Very easy drinking beer. Session
★
450 characters
3.78
/5
rDev
+0.5%
look: 4.5 | smell: 4 | taste: 3.5 | feel: 3.5 | overall: 4
On-tap whilst in Bratislava, Slovakia & drank from a branded Saris pint glass.
A nice cola like black with a tan head that is quite small but has good retention. A lot better to look at than a standard pale lager in my opinion.
Gives off a mild coffee & barely smell which also contains hints of caramel and possibly some nuts and very light vanilla.
Similar in taste to the smell & a sort of mild Guinness taste. Coffee & barely being the main flavour with a burnt, light bitter finish.
Nice and generally quite smooth. Not too heavy, more light to medium and very drinkable.
A very nice beer that is smooth, pleasant & quite flavorful, definitely one I would try again. Reminds me a lot of Guinness, particularly in the taste department & probably the nicest beer I tried whilst in Slovakia.
More at:
http://abarwithnoname.wordpress.com/
★
845 characters

3.89
/5
rDev
+3.5%
look: 2.5 | smell: 3.5 | taste: 4 | feel: 4 | overall: 4.5
Black color, with dark red reflexes. Brownish foam, quite beautiful, but not really persistent; it falls down leaving just a veil,
At the nose a good coffee, in powder, resolute. Cappuccino, touches of caramel. Light vanilla.
Very good taste, with cappuccino, sweet liquorice, soft and velvety. Points of caramel and roasted malt. Very smooth. Some burnt.
Light body.
Similar aftertaste, with some burnt again. And again cappuccino, chocolate, sweet liquorice. A balsamic note? In any case, cappuccino over all.
Good and well balanced.
★
540 characters
4.4
/5
rDev
+17%
look: 4 | smell: 4 | taste: 4.5 | feel: 5 | overall: 4.5
Poured from a bottle into a 0.5l branded Staropramen mug.
Appearance: This beer looks really nice. It has a dark, almost cola-like look to it and a tan, foamy head that dissipates pretty quickly.
Smell: Smells malty with hints of nuts and caramel. Definitely one of the better-smelling beers I've had in Slovakia.
Taste: Taste matches the smell. Malty and nutty with definite caramel notes. Almost tastes like a doppelbock...
Mouthfeel: Smooth as smooth can be. Almost no discernible carbonation. A really full feel to it.
Drinkability: An excellent brew!! I am currently in Slovakia and have been drinking nothing but Czech Pilsners. This is a welcome break from the routine. Šariš can certainly brew a dark beer. I'll have to start trying the dark beers from other breweries.
★
784 characters

3.8
/5
rDev
+1.1%
look: 3.5 | smell: 4 | taste: 3.75 | feel: 3.75 | overall: 3.75
SŠarisš 11% Tmavý from Pivovar Saris
-
out of
100
based on
9
ratings.